telegraph co. uk.
I was thinking if I could have anything I want what would that look like. Moreover, what if it was totally whimsical. I thought really hard on this for a few days and I came up empty. Nada. Nothing. Zilch.
If money is no object and the sky is the limit what would catch my fancy. Still nothing. What the heck! How can it be so difficult to dream a little dream? Indeed, I can think up all sorts of stuff that would make my life more comfortable. Boring. However, to imagine something so random and off the wall crazy, for me, this is a challenge. When did this happen?
Remember as a child how we spent many hours daydreaming, or was that just me? Back then, I said, my house would have a special room just for chocolates. I would have the finest chocolates from all around the world. That's what
I'm talking about. Dreams.
Thus, I decided to embark on some serious daydreaming. To make a
concerted effort to dig deep down into my core and to reach up to the moon and grab a star or two.
When I first started this exercise I couldn't daydream anything spectacular. But after carefully exercising my daydreaming muscles I realize it's not "things" I want but life experiences. Unexpected experiences with a twist, the more unusual and unique the better.
When I was a young girl I loved books. So it was not unusual for me to daydream that my house would also have a library, with floor to ceiling books. As soon as you enter the library you would smell a combination of the leather on the wingback chairs and the leather-bound books on the shelves. And until recently I still fancied that dream. But now with ebooks and tablets I can have all the books in the palm of my hands, and the best part they can be wherever I am in the world. The one drawback is I miss the feel and smell of books to me that is part of the reading experience, but the great thing is I can read in the dark. But on the other hand, I never had to stop reading because my book died. I think, I'll still have tons of "real" books in my house.
And what little girl didn't dream of the perfect tea party. My perfect tea party included the Queen of England. That daydream sort of came to being. Although it wasn't the Buckingham Palace but the Governor General's Residence which was not too shabby. I did enjoy a lovely garden tea party with the Queen of England one summer when I first moved to Ottawa. Although, I might add, so did 150 other people.
We all must have at one time or another daydreamed of meeting a famous person , for me that somebody is David Bowie. On a very hot summer evening, 65,000 of us saw an outdoor concert where he put on an amazing performance. Still, I think having a conversation over dinner with him would be extraordinary, especially, if he were dressed as ziggy. But I digress.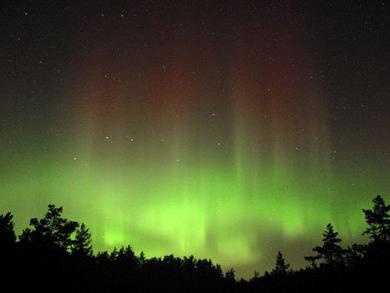 What could be more exotic than an experiences of another culture. I was in Jakarta durning Ramadan and will never forget the chanting and praying 24/7. I felt like I was in a movie with a beautiful soundtrack.
Therefore, I'd love to sip chai in a marketplace in India with my eyes closed and listen to the hum of the crowd. I'd open my eyes and consume the colors, the aroma, the spices, and the unbearable heat.
Then from extreme heat to the extreme cold. I'd watch my breath hang in the air as polar bears play in their natural habitat. Feel my fingers smarting with coldness as I try to capture the view on camera. Then, nothing says adventure like a picnic as the northern lights cascade across the sky, dancing in all their brilliance.
Jetting off to a private european countryside to stay in a haunted castle. Whilst I imagine its first inhabitants after walking the grounds in pitch darkness I'd lay very still in a big bed exaggerating every sound coming from the deserted hallway.
Then sailing to the other side of the globe to lay awake under the Fijian stars and listen to the waves lap at the shore, all the while trying not to freak-out because I know there are crabs crawling around on the beach at night. I know this because I've been there although at the time I didn't know there were crabs on the beach until later.
Indeed, the most mind-blowing experience I could ever have would be to gently hold my mom's hands, in suspended time, and see her life as she experienced it. Dreaming!